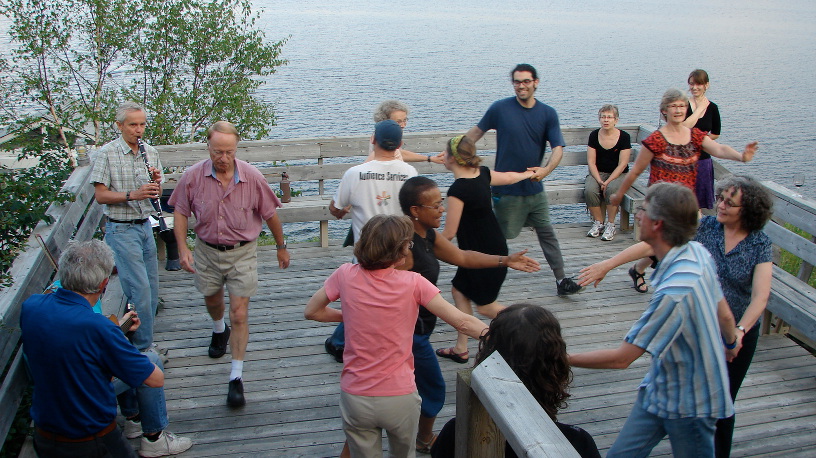 The Manitoba International Folk Dance Association is a recreational dance club, open to everyone who shares our enthusiasm for folk dancing. For over 35 years our non-profit organization has promoted the folk dances and music of countries and ethnic regions from around the world, building a repertoire of hundreds of dances from all over Europe and around the globe. We feature a wide variety of dance styles - from circle dances to set and couple dances, from line dances to mixers. More...
Join Us!
Churchill Park United Church
525 Beresford Avenue, Winnipeg, MB
Fridays 8:15 - 11:00 p.m.
From mid-September through mid-June
Want to stay in touch?
Join our mailing list
.

Coming Events:
Summer Break
Only a few more dance nights left! Regular Friday night dance continues until June 8. We take a break for the summer and resume September 14.