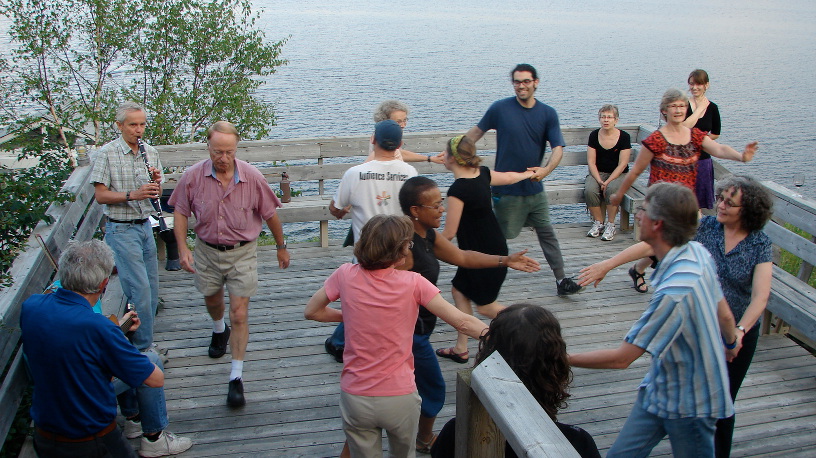 The Manitoba International Folk Dance Association is a recreational dance club, open to everyone who shares our enthusiasm for folk dancing. For over 35 years our non-profit organization has promoted the folk dances and music of countries and ethnic regions from around the world, building a repertoire of hundreds of dances from all over Europe and around the globe. We feature a wide variety of dance styles - from circle dances to set and couple dances, from line dances to mixers. More...
Join Us!
Churchill Park United Church
525 Beresford Avenue, Winnipeg, MB
Fridays 8:15 - 11:00 p.m.
From mid-September through mid-June
Want to stay in touch?
Join our mailing list
.

Coming Events:
Twin Fiddles Concert and Dance, May 5
MIFDA is proudly sponsoring a Concert and Dance on May 5 featuring the twins fiddles of Gordon Stobbe and JJ Guy along with the musical talents of Daniel Koulack and Jeremy Rusu with contra and square dancing called by Greg Allan and Gordon Stobbe.
See the poster
here
.